After a long day, we all look forward to going home to get some rest. A home is a place where you should find peace and comfort at all times. As the homeowner, you are responsible for making your home cozy.
There are many home projects that you can take up to make your home more cozy and beautiful.
Whatever your budget is, you can spruce your home up and make it more valuable. Here are 10 ways you can do so;
Declutter
A cluttered home looks disorganized and stuffed. If there is anything in your home that you have not used for six or so months, it would be best to do away with it. Decluttering helps you create more room and even gives you ideas on what you might need to buy to add to the space.
After decluttering, you can change up things by rearranging the rooms. Something simple like rearranging the rooms can make a huge difference.
Paint the walls
Have you had the same paint color since you moved into your home? If you do, it might be time to change things up. If you love the paint on your walls as it is, you could simply paint another coat to make it look new and fresh. However, do not be afraid to try out new colors.
There are many colors that you can paint your walls and transform the whole space. If you were used to having one paint color in the whole house, you can try mixing and matching to find the perfect combination. Further, you can also choose to install wallpaper.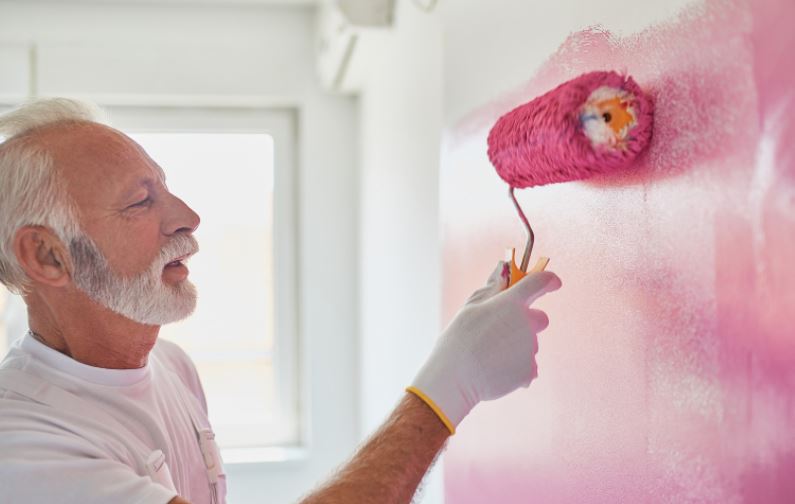 Change the furniture
After using the same furniture for a long time, they might not work for you anymore. If this is how you feel about the furniture in your home, you might need to change them. Today, there is unique furniture that you can buy that is within your budget. If you are on a tight budget, you can upholster them and change a few things. You can DIY or even hire a professional carpenter to do it for you.
Change the window fixtures
Gone are the days where you only had an option of having curtains as your window fixtures. Today, we have blinds that transform a room instantaneously. These blinds come in a wide variety- you can choose from many designs, shapes, and features. If you are shifting your inclination to having a smart home, you can install smart blinds. Smart blinds allow you to control them from anywhere you are so long as you are connected to the internet, amazing right?
Rearrange your patio
One of the most neglected spaces in the home is the patio. It is important to have your patio looking as good as the inside of your house looks. You can, for example, change the arrangement of the patio furniture and add an outdoor television. This way, your home will look amazing both outside and inside.
Change the lighting
If you have had the same lighting over the years, this would be the best time to do some upgrades. There are many light fixtures that you can install, and for a fact, you will be spoilt for choice. Look for a light fixture that matches the other aspects of your home.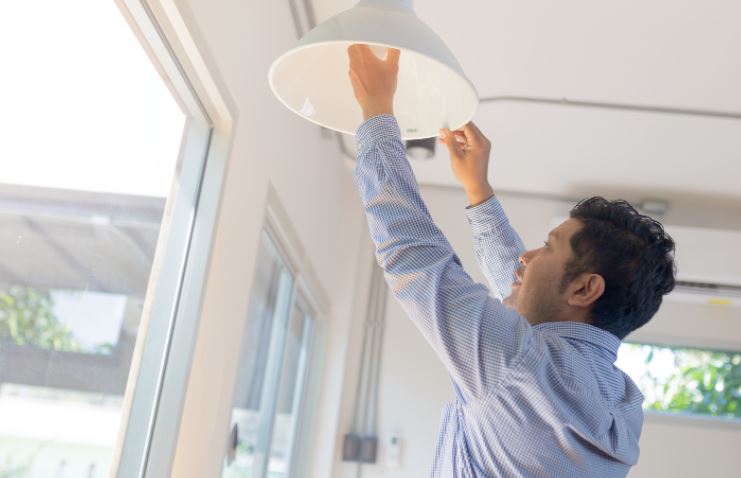 Light fixtures are more of statement pieces. It is almost impossible for anyone to walk into a room and not notice the light fixtures in your home. Therefore, make sure you choose a piece that stands out.
Upgrade your kitchen
The kitchen is one of the spaces in the house that we get spend a lot of time preparing meals for our loved ones. For this reason, it is worth your attention and an upgrade. There is a lot of improvements you can make to your kitchen to make it stand out.
Some of the upgrades you can do in the kitchen include changing the kitchen flooring, the kitchen counters, rearranging, and building a walk-in pantry, to mention a few.
Add some art
Having art around your house speaks volumes about who you are and ultimately makes the house look good. Art is very diverse; you can put art pieces that match your personality.
You can either buy some art pieces or simply do some DIY. A good example of DIY is building your own photo frame at home to put some of your family photos.
Add some greenery
Adding some greenery around your home brings some life to the space. And one thing for sure is that you can never go wrong by adding some plants around your home. For the inside parts of your home, you can have some indoor plants or even artificial plants planted on cure flower pots. On the outside, you can plant some grass and a few trees around the compound.
Get some throw pillows
One of the latest trends when it comes to interior design is adding some throw pillows. Throw pillows make the house look cozy. You can put the throw pillows in your living room and in your bedrooms. Choose good quality fabrics for the pillows, and you can mix the fabric as you wish.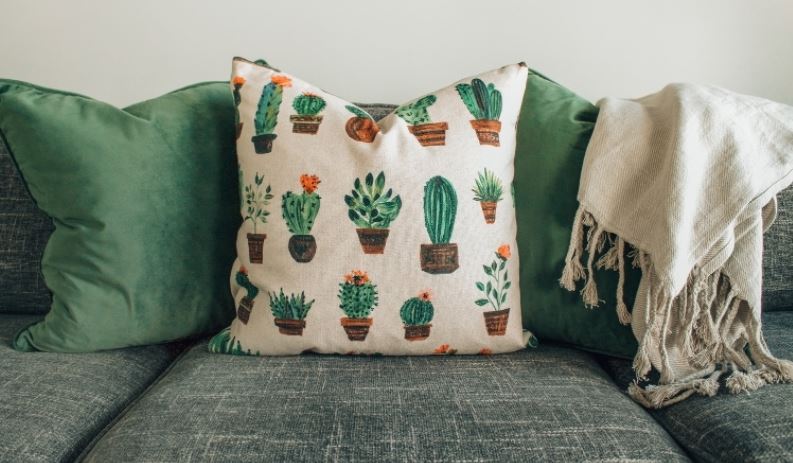 Take Away
Revamping your home is a great way to increase the value of your home. The home improvement project you decide to do first depends on your budget. The good thing is that you can revamp your home with whatever budget you have. If you are on a budget, you can prioritize some of the home improvement projects as you save up for the others.
The above-mentioned tips are just a few things that you can do to spruce up your home. There is a lot more that you can do to revamp your home and make it look beautiful inside out. However, they are a good place to start as you undertake other projects to make your home cozier. Remember, you can also do some DIYs if you want to cut some costs.